The Alpha Malaysia Research Team runs with the vision for the evangelisation of our nation by providing local church leaders with credible thought leadership insights, driven by local market research data. Our hope is that church leaders are enabled to navigate serving through the changing trends and season.
---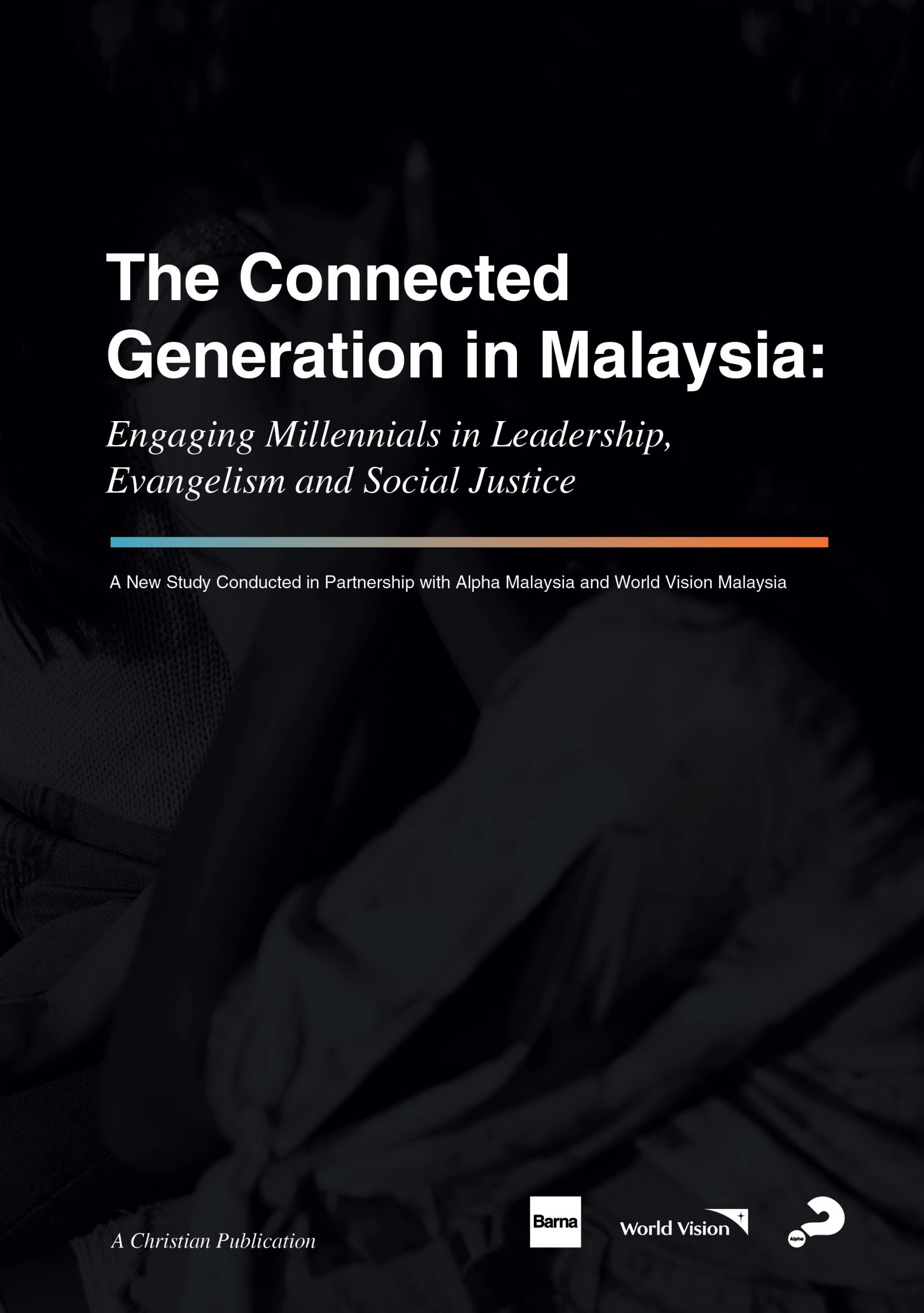 We know this scenario – churches with congregations where the young adults are missing or disengaged. Has the church, by and large, failed in their understanding and engagement of the young (the Millennials in particular)? What are Millennials passionate about and what are their thoughts on church leadership? How do they prefer to approach faith exploration and how do issues of social justice concern them?
Barna Group in partnership with Alpha Malaysia and World Vision Malaysia presents, The Connected Generation in Malaysia: Engaging Millennial in Leadership, Evangelism, and Social Justice. This research studies how Malaysian Millennials engage in these three topics and how we as Christian leaders can connect with them to make a meaningful difference in their lives, work, and ministry. Inside you will find:
Data and snapshot summaries on behaviors of Christian and non-Christian Millennials
Q&A with local thought leaders that shed clear light on what this information means for Millennials.
Infographics, charts, and other data visualisations.
This report also includes a field guide section to help you apply these insights in your own church and ministry. We hope this report will give you the clarity you need to engage Millennials.
This report was published on 22 April 2022 at the Faith for the Future 3.0.
---
Highlight of The Connected Generation in Malaysia
In this video, Daniel Copeland, Director in Research Barna group, talks about the research highlights and observations from the local study in Malaysia.
Raymond from World Vision Malaysia and Joyce from Alpha Malaysia follow on to interview Daniel on his perspective on these findings based on his rich research experience and background.
This video was previously presented at the Faith for the Future 3.0: Engaging Millennials in Leadership, Evangelism, and Social Justice on 22 April 2022.
---
Download the Digital Report and Presentation Slides now!
Digital Report and Presentation Slides
---
Connect with us
How have these themes been experience in your church? Which observations are true for you?
Share your thoughts with us or any queries about our research at [email protected].