Your gifts help others discover and develop a relationship with Jesus.
Alpha Malaysia Fundraising Dinner – SEEK2023
Our new theme for 2023 to 2025 is SEEK and over the next three years, we seek to empower local churches as activators for the Evangelisation of the Nation within their cities, we seek to empower and partner with the Youths of this nation for the Revitalisation of the Church, and we seek to strengthen Families for the Transformation of Society.
We cordially invite you to partner with us in equipping churches with the new vision by joining us at the Alpha Malaysia Fundraising Dinner – SEEK2023:
Date: Thursday, 26 October 2023
Time: 7:00 PM
Venue: The Majestic Hotel Kuala Lumpur, 5, Jalan Sultan Hishamuddin, 50000 Kuala Lumpur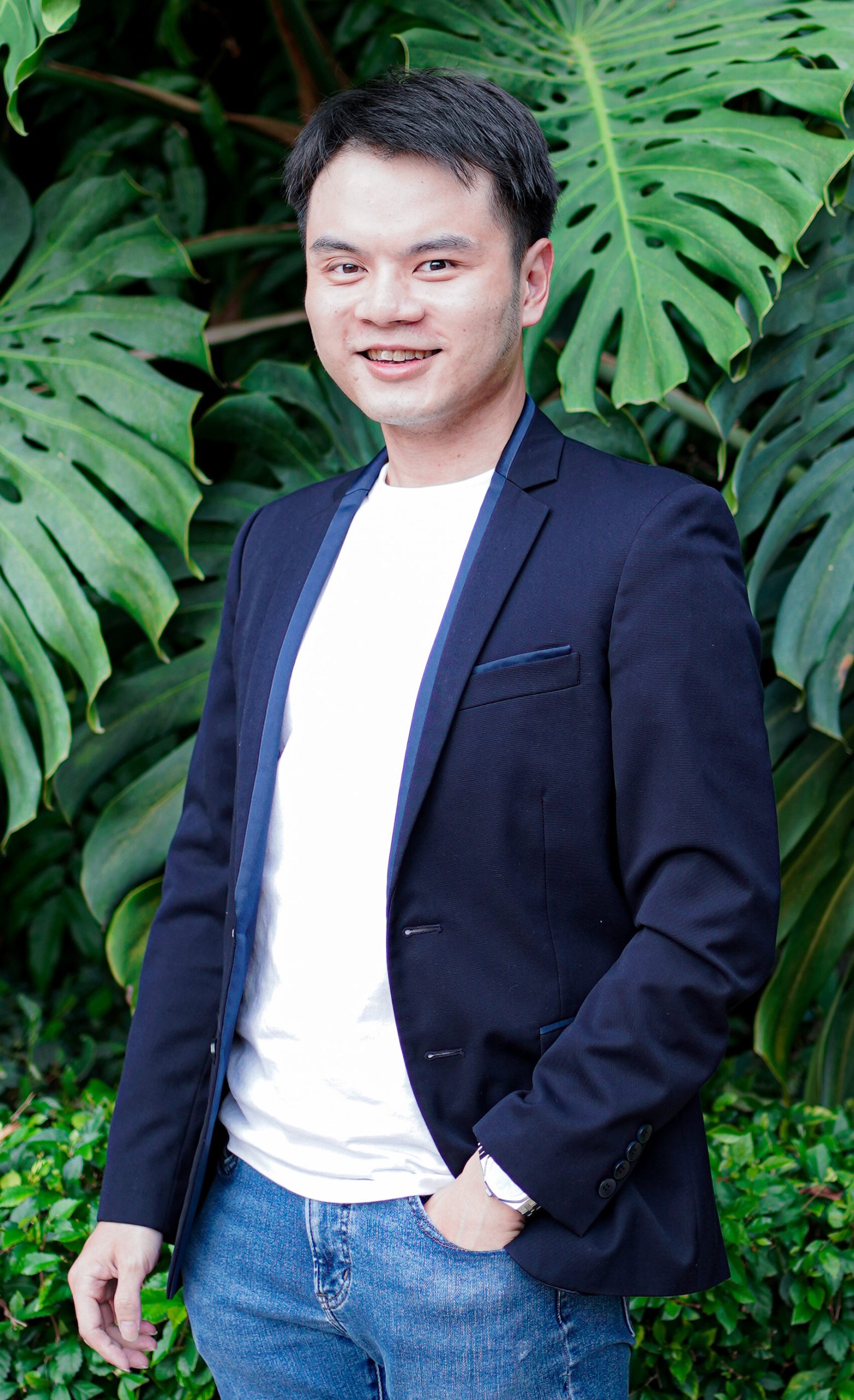 Ken's Story
"Hi! I'm Ken. I work for my family's property development business, primarily focusing on sales and marketing. When I'm not in my office attire, I'm an avid motorsports enthusiast, a gamer (shoutout to all the Final Fantasy fans out there), and I love meeting new people. Currently, I'm attending Holy Trinity Bukit Bintang (HTBB). My first encounter with the Christian faith was when I was eight years old".
Read about his full story in our Ministry Highlights Report 2023.
Share the Gift of the Gospel
In a world that has been through a time of testing, we believe there is an opportunity like never before to share the hope of the Gospel. Your donation will help ensure that our resources are freely accessible to churches and communities.
When you donate to Alpha, you make it possible for more people to explore a relationship with Jesus at no cost. We passionately believe it is the greatest gift you can offer someone.
Give to Alpha and help see the church reach millions of people and introduce them to a personal relationship with Jesus.
Find below the ways to give.
Give via Credit Card or Give Monthly

Please click the link here to make your donation using a Credit Card. If you would like to make a Monthly Contribution, kindly note that there is an option to select recurring monthly donations by ticking the appropriate box.
Direct Banking or Cheque Deposit

Account Name: AlphaMY Bhd
Bank Name: Malayan Banking Berhad (Maybank)
Bank Account Number: 5140 1159 4403
Bank Address: Menara Maybank, 100 Jalan Tun Perak, 50050 K.L. Malaysia

Please forward the bank receipt to Shannie Chua, Donor Care Manager at +6016 665 3275 or [email protected]
Where will my gift go towards?
Your generosity will assist us in providing the best resources for churches to effectively share the Gospel, thereby creating life-changing experiences for guests and transforming church communities across Malaysia.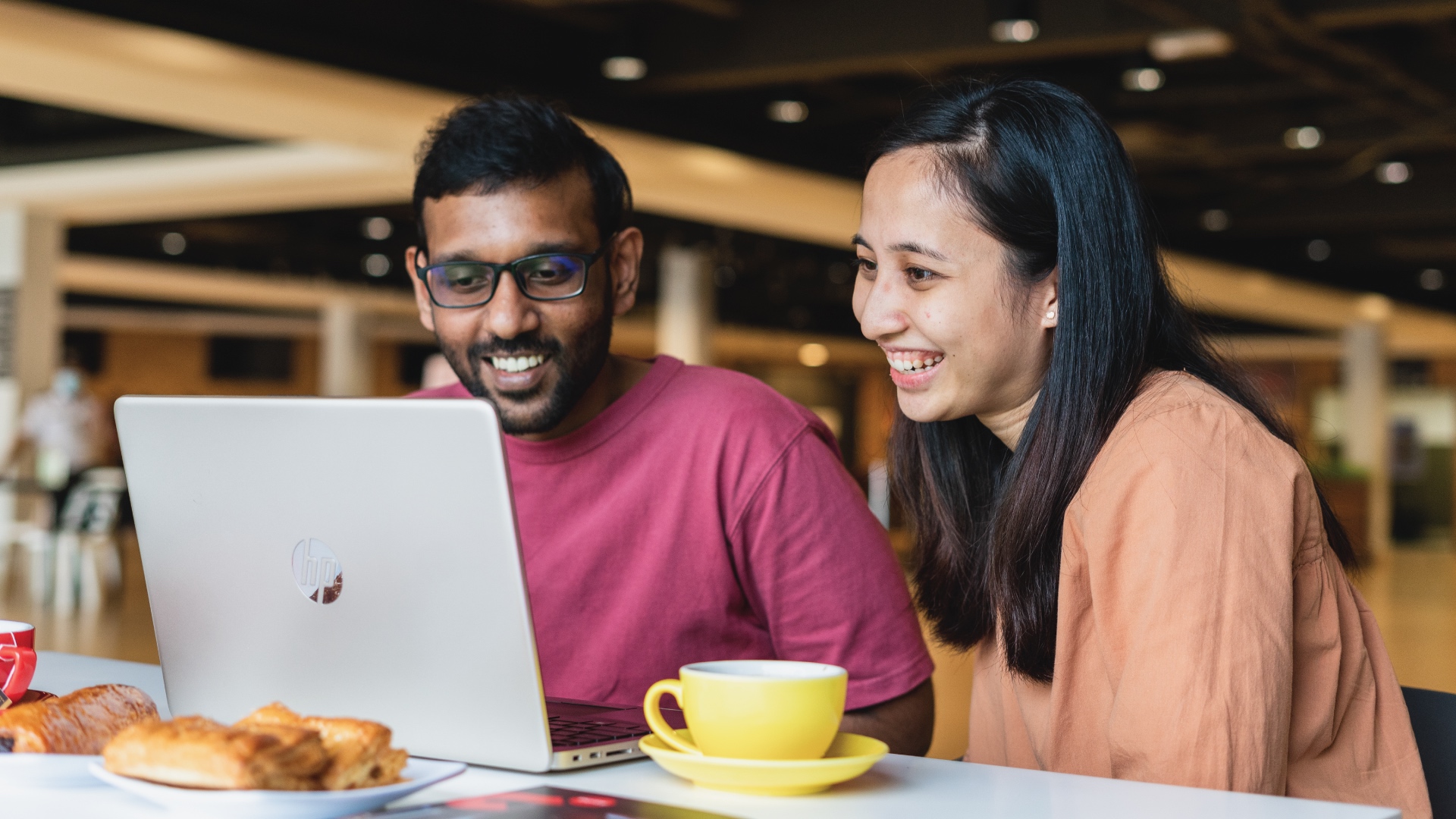 Why give a monthly donation?
When you give monthly to Alpha, you become a part of the incredible story of God building His church in Malaysia. Our work supports thousands of communities in Malaysia in running Alpha every year. A monthly gift enables more people to freely hear the Gospel of Jesus.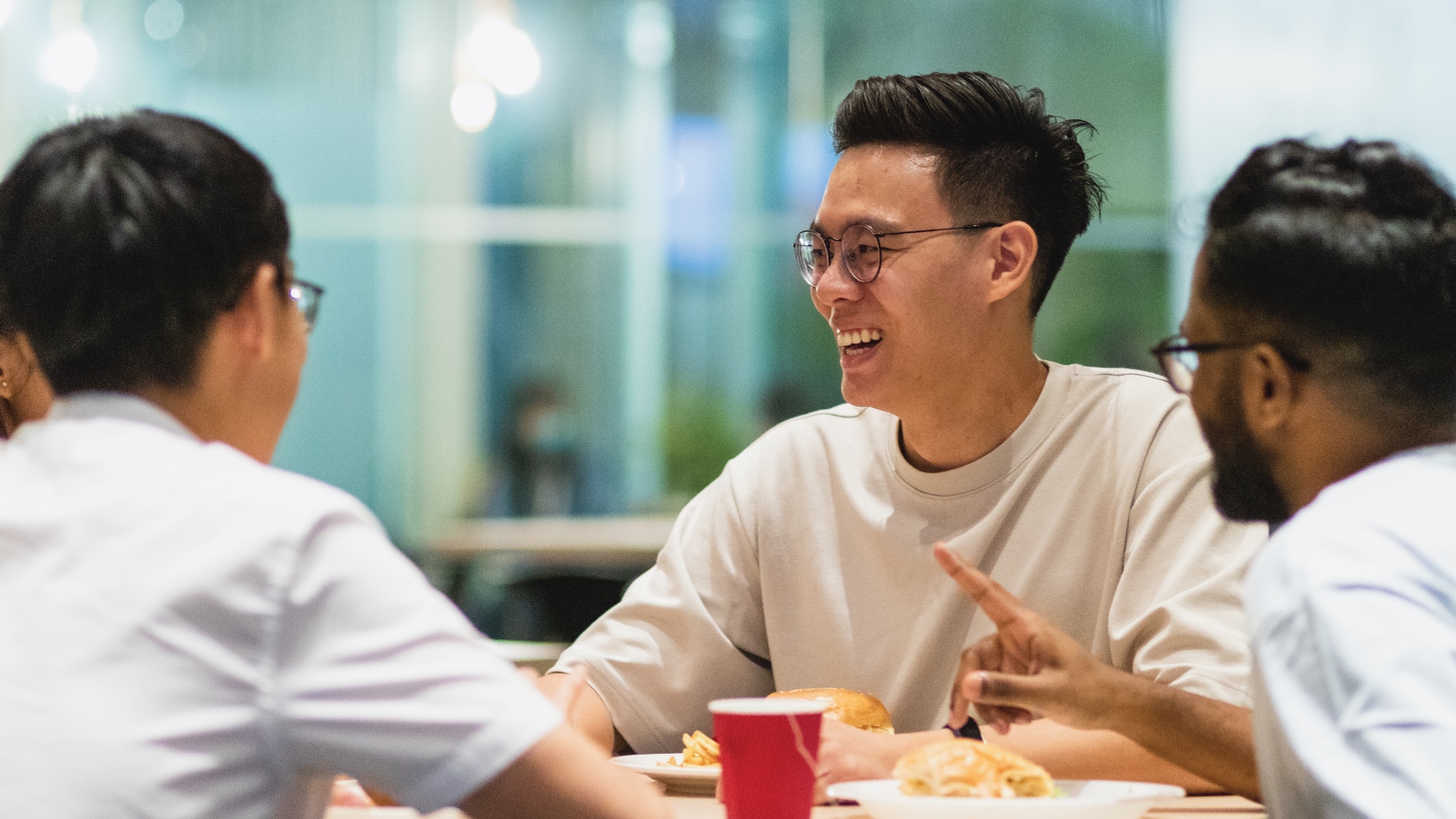 Find out more about what your gift goes towards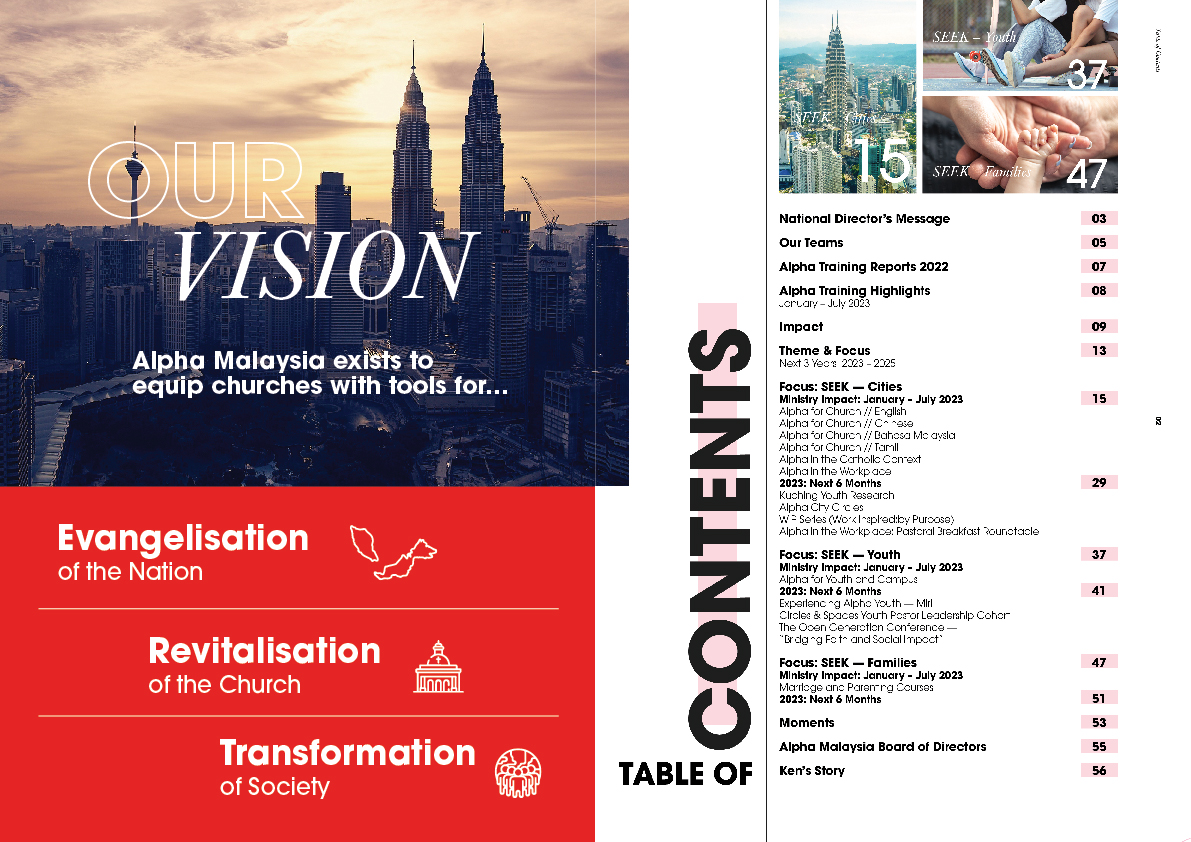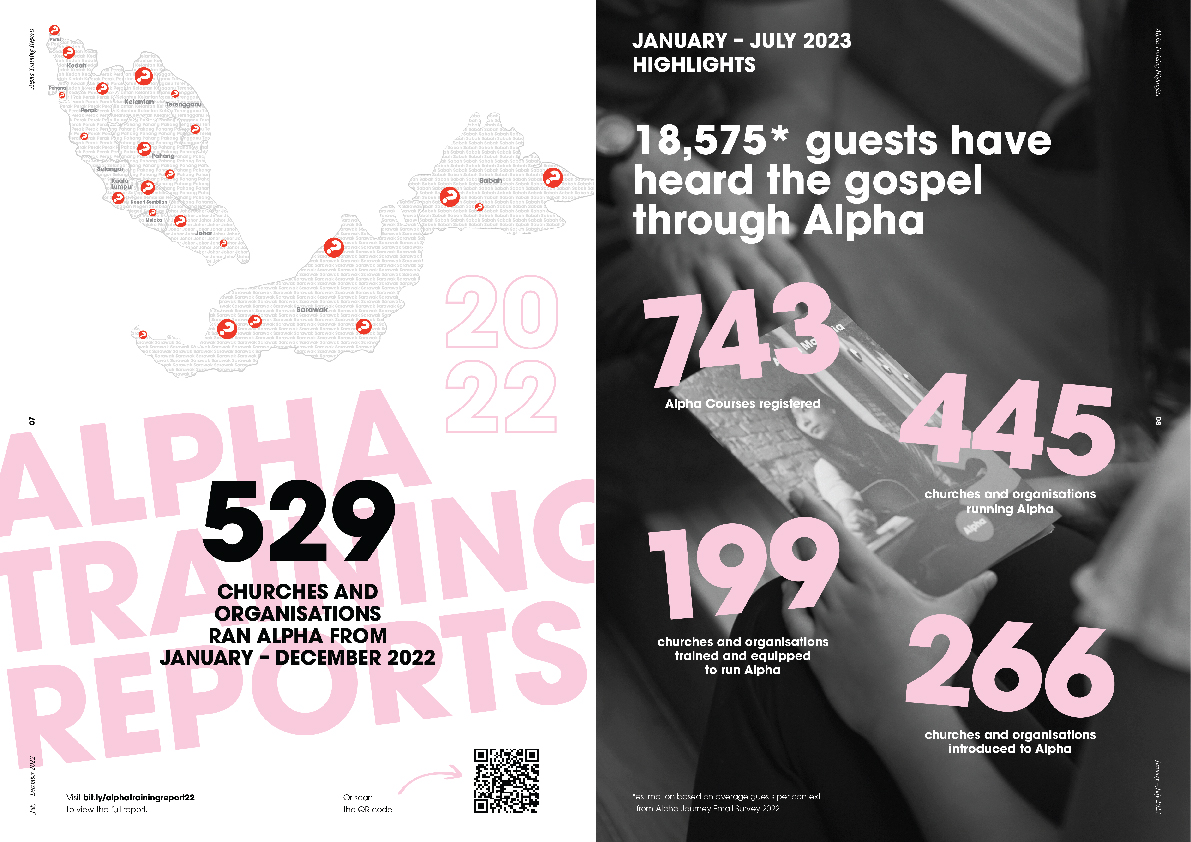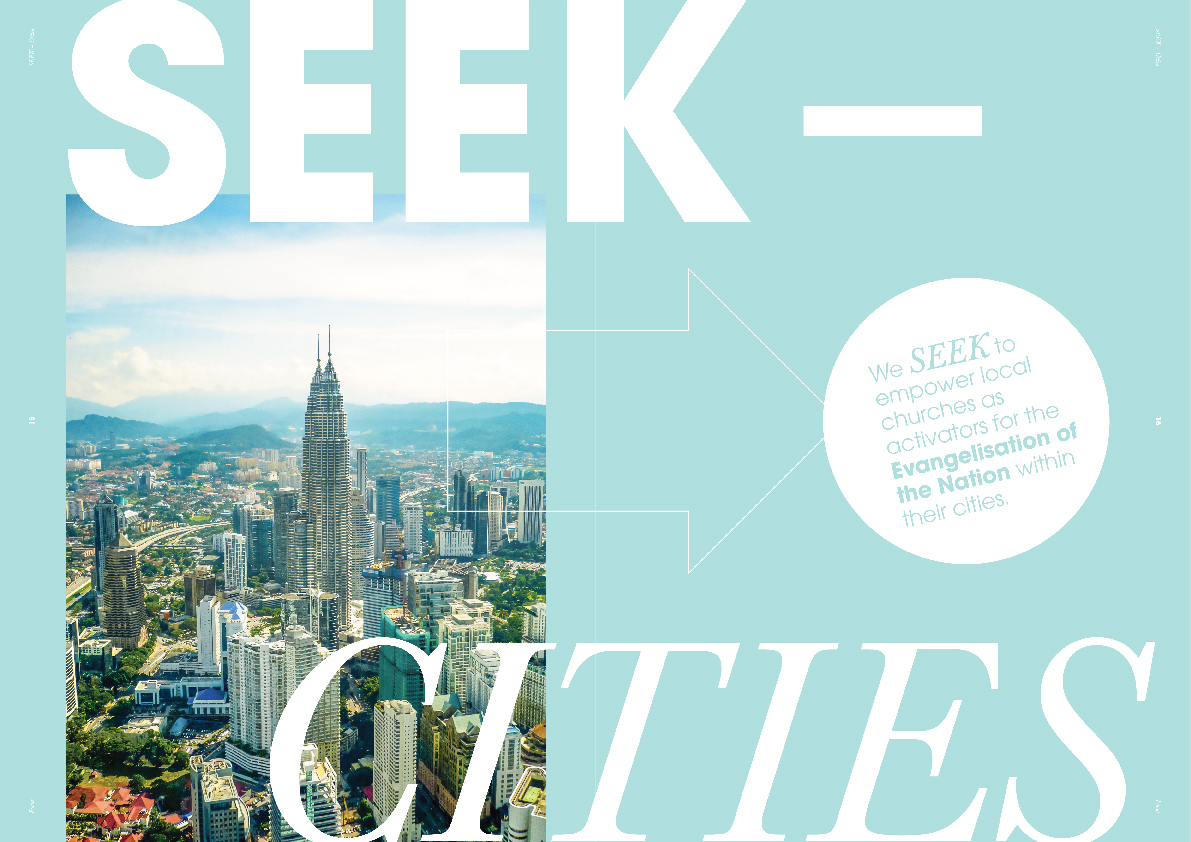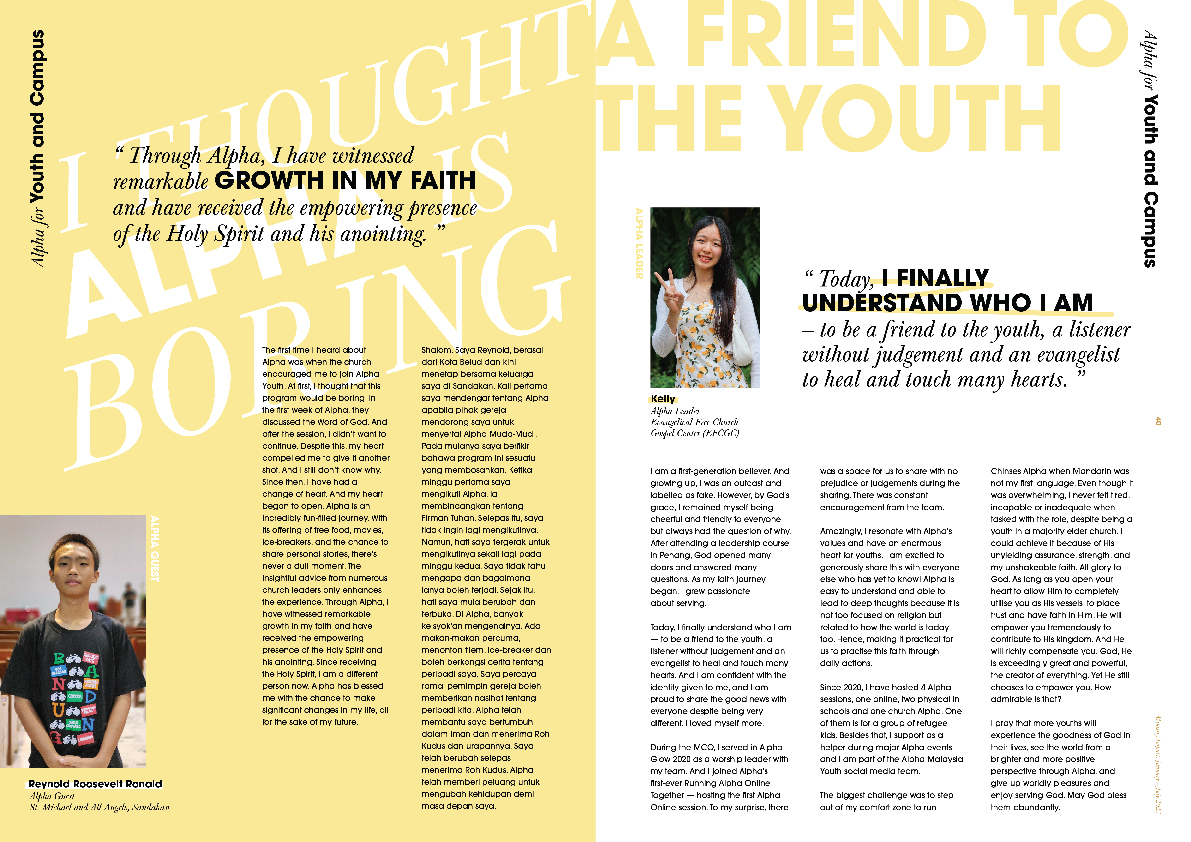 Our upcoming special projects
Get our Alpha Malaysia newsletter for updates and highlights!